Comfortable Contact Lenses
Contact lenses offer all-day comfort and crisp vision as an alternative to eyeglasses. Many people wear them every day, or just sporadically for special occasions or sports.
Whether you're interested in wearing them regularly or once in a while, you can start your contact lens journey with a contact lens exam and fitting.
The Wonderful World of Contacts
There are many, many different types of contact lenses. Specialty Eye carries high-quality lenses you can trust, so you can see your life clearly and comfortably.
Soft Contacts
Many people are capable of wearing soft contact lenses for near and distance vision.
Soft contact lenses are made of soft plastic polymers or silicone hydrogel that allow oxygen to pass through to the eye. These lenses are available in a range of use options including daily wear and extended-wear, and are usually disposable. They also offer a variety of vision correction options including multifocal (for presbyopia), toric (for astigmatism), colored, and more.
Specialty Contacts
Some people may require specialty contact lenses like rigid gas permeable, hybrid, or other lenses to help them achieve comfort and clarity. You can learn all about these on our Specialty Contact Lenses page.
Our Vast Array of Brands
Specialty Eye focuses on providing the best possible contact lenses in a range of different parameters, types, and brands. When it comes to contact lenses, there's no one-size-fits-all solution.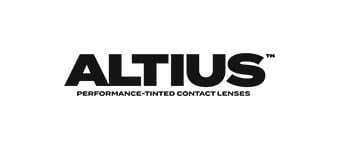 Altius
ALTIUS™ Performance Tinted Single-Use Soft Contact Lenses, by Performance Vision Technologies, Inc. (PVTI), a Delaware Corporation, is the result of decades of research and development with the goal of developing "Game-Changing" scientifically-based optical solutions to address unmet needs across the wide range of lighting conditions encountered in sports, recreation, education or work. We have assembled a talented "Team" of experts, advisors, and cutting-edge partners to research, design, develop, manufacture, and distribute ALTIUS™. This "Team's" mission is to deliver innovative product solutions that ensure the most comfortable, clearest and quickest visual performance possible. With that in mind we will continue to innovate and bring to market additional ALTIUS™ Performance Tints to "Reveal What's Possible".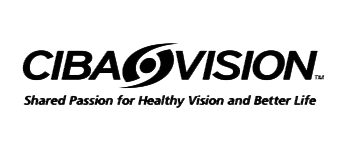 CIBA
Contact lenses should be comfortable, affordable, and convenient. CIBA is proud to offer many contact lenses, including breathable day and night lenses, single-use lenses, bifocal lenses, and cosmetic lenses. You and your eyes deserve top quality contact lenses that fit your unique vision needs.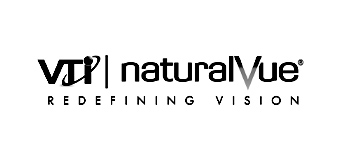 NaturalVue
VTI's mission is to redefine vision through advanced engineering and a relentless drive to achieve better solutions through the fusion of science, art and technology. Find clean, clear, and comfortable vision with NaturalVue contact lenses.
Our Locations
Bellevue
Steps away from beautiful Bellevue Square Mall, our office is conveniently located just off the I-405 on 106 Avenue NE.
225 106 Ave. NE

Bellevue

,

WA

98004
Hours of Operation
Monday

:

10:00 AM

–

6:00 PM

Tuesday

:

9:00 AM

–

5:00 PM

Wednesday

:

9:00 AM

–

5:00 PM

Thursday

:

Closed

Friday

:

9:00 AM

–

5:00 PM

Saturday

:

Closed

Sunday

:

Closed
Kirkland
Next to the Evergreen Hospital, our convenient location is on NE 128 Street, just off the I-405.
11830 NE 128 St., Suite 1

Kirkland

,

WA

98034
Hours of Operation
Monday

:

9:00 AM

–

5:00 PM

Tuesday

:

9:00 AM

–

5:00 PM

Wednesday

:

9:00 AM

–

5:00 PM

Thursday

:

9:00 AM

–

5:00 PM

Friday

:

9:30 AM

–

5:00 PM

Saturday

:

Closed

Sunday

:

Closed
See What People Say About Us
"All the associates here are wonderful! Everyone is thoughtful and accommodating. I have to use a walker and ever single person was patient and helpful in maneuvering me to be comfortable with doing certain test. In addition, my doctor is amazing!"
Andrea Norton
"The office is very informative. The Dr's and staff are great and we look forward to starting our vision therapy!!"
Cori Brundage Frandsen
"My son has been going here since he was 1. We've never had a bad experience, and we've had a lot of visits because of his vision problems."
Deanna Dooley Stanley